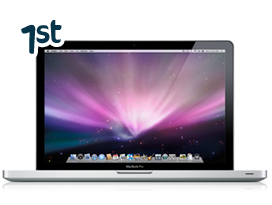 1st Prize: A brand new Macbook Pro 15-inch: 2.4GHz Intel Core 2 Duo, 2GB memory, 250GB hard drive1 NVIDIA GeForce 9400M + 9600M GT with 256MB and a 1 year subscription to deviantART.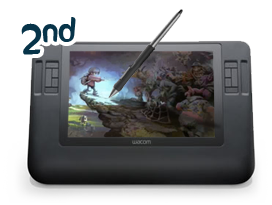 2nd Prize: Wacom Cintiq 12WX and a 6 month subscription to deviantART.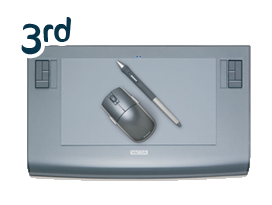 3rd Prize: Wacom Intuos3 6X11 Tablet and a 3 month subscription to deviantART
Five honorable mentions will win brand new Whirled T-shirts, and Whirled Stickers.
Come on over to Whirled and show us your skills!
What is Whirled: Itís a virtual world where you can design, share and sell your creations!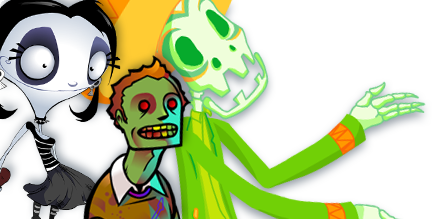 Ever wanted to live in a world of your own? Now's your chance! We are challenging you to create the coolest, best looking, most fun space in all of Whirled. Whether you use traditional media or are a digital whiz, show us your creation skills! Originality is a must, and keeping visitors entertained in your room is always a good idea too.
Create backdrops from paintings or photos.
Animate avatars, pets and toys in Flash!
Earn cash by selling your
creations in the Shop!

Entrants must be 13 years old or older to participate in the Design Your Whirled Contest.
Entries may use any item in the Whirled Shop to create their room. Creating your own original items is encouraged, but not required.
Individual rooms and multi-room Groups will both be considered.
No copyrighted materials can be used in any way.
Multiple entries are allowed.
The contest is open to international entrants.
No purchase necessary to enter contest.
Please see this page for additional terms and conditions.
---

Contest entries will be judged based on technical skill, originality and creativity by Three Rings artists and staff.
Judges: Cleaver, Billiam, Brittney, Nemo and Vortex.

Create your room here.

Once you created your room, upload it to the following gallery:
Contests & Projects > Contest > 2008 > Whirled

Browse current submissions at:
Community Projects > Contest > 2008 > Whirled

Submissions Deadline: The contest will run October 24th 2008 until 11:59:59 PM PST November 14th 2008.


---