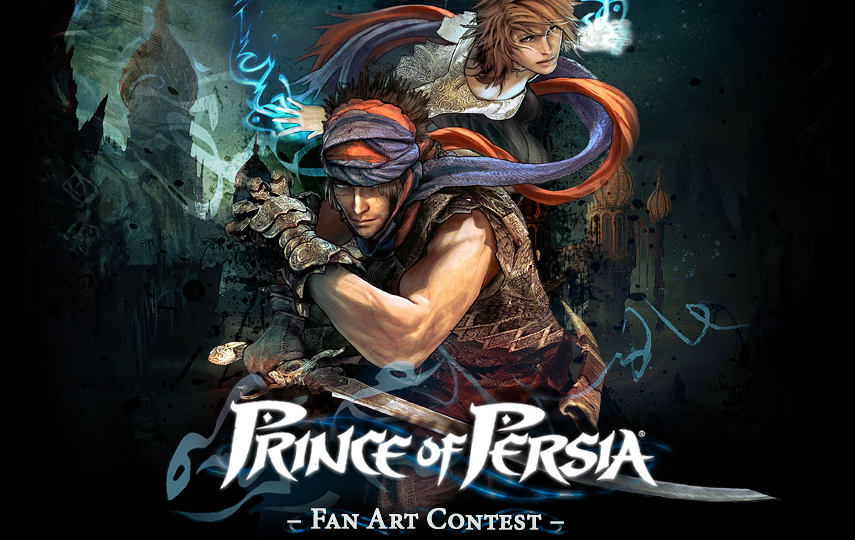 To celebrate the release of the exciting new Prince of Persia game, Ubisoft has teamed with the creative brilliance of deviantART's Community to blow the walls off this amazing contest. Your challenge is to create stunning, innovative, and original art as inspired by the fantastic new game!

Submit entries to:
Contests & Projects > Contests > 2008 > Prince of Persia Contest

Browse current submissions:
Contests & Projects > Contests > 2008 > Prince of Persia Contest
Resources
Ubisoft has generously provided the following exclusive resources for you to use as inspiration for your work. Feel free to use these to kick-start your imagination!
Download them here!
Transported to a land of myth and legend, the Prince of Persia finds himself caught up in an epic battle between the primal forces of good and evil: the God of Light, Ormazd, versus his brother, Ahriman, the God of Darkness.

The Prince of Persia witnesses the destruction of the legendary Tree of Life, an act which threatens to plunge the entire world into eternal darkness by releasing a deadly dark matter, known as The Corruption, across the land.

Compelled to thwart the God of Darkness and his evil minions, the Prince joins forces with a mysterious protagonist gifted with magical powers, named Elika. Together they embark on a heroic quest to heal the ravaged landscape of the corruption that has plagued it, and ultimately restore peace.

Prince of Persia will deliver masterful storytelling, sprawling environments, and incredible set-piece moments in an experience rivaling the best blockbuster Hollywood movies.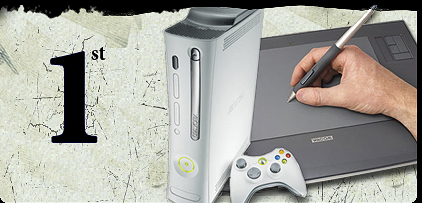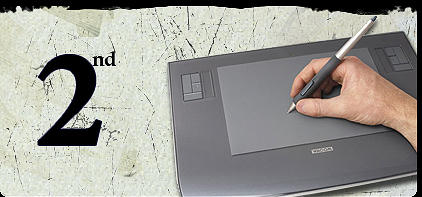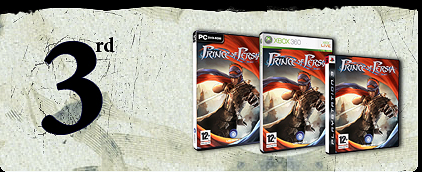 Xbox 360 Premium
Wacom Intuos3 A5 Tablet Graphics Tablet
Copy of Prince of Persia for Xbox 360
Retro Prince T-Shirt and Exclusive Glossy A4 Poster
1 year subscription to deviantART.

Wacom Intuos3 A5 Tablet Graphics Tablet
Copy of Prince of Persia (on Xbox 360, PS3 or Nintendo DS)
Retro Prince T-Shirt and Exclusive Glossy A4 Poster
6 month subscription to deviantART.

Retro Prince T-Shirt and Exclusive Glossy A4 Poster
Copy of Prince of Persia (on Xbox 360, PS3 or Nintendo DS)
3 month subscription to deviantART.

A New Hero Emerges
Master the acrobatics, strategy, and fighting tactics of the most agile warrior of all time. Perform perfectly timed acrobatic combinations to traverse canyons and buildings and avoid the evil tremors borne out of the corruption. Armed with a gauntlet acquired from previous adventures, the Prince scales sheer cliff faces and tackle Ahriman's minions in combat!

A Unique Visual Style
Experience an ancient mythological world brought to life with an all-new art style labeled "Illustrative", inspired by the highly detailed hand painted illustrations it takes its source from. Prince of Persia's unique graphic style is a perfect balance between classic drawings and modern modeling, offering the look and feel of a watercolor painting in motion.

A Deadly New Ally
Combine the Prince's abilities and Elika's power to deadly effect. Her abilities will help in combat, acrobatics, and puzzle-solving. She will enable the Prince to reach new heights of deadly high-flying artistry through special duo acrobatic moves or devastating fighting combo attacks.

An Ancient Mythological World
Journey through sprawling Persian citadels, deserted kingdoms and perilous lava rifts, discover a vivid and mythological world of unprecedented scale, with an evolving non-linear structure. With multiple paths to choose from, players will influence the game's final outcome.

Prince of Persia is out December 5th in the UK (December 2nd in the U.S.) on Xbox 360, PlayStation 3 and Nintendo DS.
Pre-order the game here!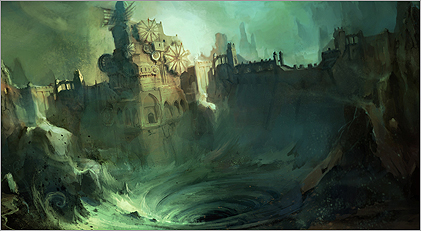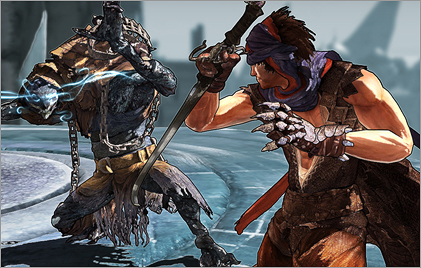 Contest is open to UK Residents Only
You must be 13 years or older to participate
All images must be created originally and specifically for this contest.
You may submit more than one entry
Online entries only, hardcopies not accepted
Artwork must be submitted in digital format and in one of the following formats: JPEG, GIF or PNG. The artwork must be at least 2550×3300 at 300dpi
No copyrighted images can be used in any way except for the creative resources linked above
Entries are to be inspired by the featured material but not derivative of it or other privately owned property.
Entries must be submitted before 23:59:59 hours (GMT) on 12 December 2008. Entries after this date will not be accepted
Please see this page for additional Term and Conditions.

Mickael Labat – Art Director

Jean-Christope Guyot – Creative Director

Ben Mattes – Producer

Patrick Lambert – Concept Artist

All are from the production team at Ubisoft Montreal, responsible for the development of Prince of Persia.
Prince of Persia© 2008 Ubisoft Entertainment. All Rights Reserved. Based on Prince of Persia© created by Jordan Mechner. Ubisoft, Ubi.com, and the Ubisoft logo are trademarks of Ubisoft Entertainment in the U.S. and/or other countries. Prince of Persia is a trademark of Jordan Mechner in the U.S. and/or other countries used under license by Ubisoft Entertainment.